<< Back
12 November 2019 at 10:00AM
President's Message - October, 2019
A word from the President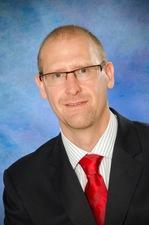 Hello to all of our members, prospective members and followers!  This has been a year of tremendous highs and heartbreaking lows.  We have had fantastic attendance at our exciting dinner events, breakfasts and our PDDs.  We continue to educate our project management population through the PMP, PMI-ACP and CSM prep classes and ourselves as board leaders through regional and national leadership conferences.  We also said goodbye to Steve Tunmore, our beloved VP, Marketing & President-Elect.  I had the honor of recognizing Steve's contributions to the PMI Buffalo chapter by naming our annual scholarship - the Steve Tunmore Scholarship and presenting his son Mitchell with the honorary PMI Buffalo statue.  We will miss you Steve - RIP.
October has been a busy month!  9 board members and directors attended a 4 day conference for board leaders (we came back with crazy amounts of energy and new PMI branding!), we held breakfast meetings and a dinner meeting (and threw a fantastic party to celebrate PMI's 50th anniversary and have the project of the year awards scheduled for the end of the month!  Did you register for the Oct 30th event?  If not, do it now!  By my count, volunteers logged over 600 hours this month alone to support you, our members!
Now it is your turn.  PMI Buffalo Chapter's Board needs you!  Will you answer the call?  I will show you two quick ways you can make a difference:
#1 way to make a difference - Learn PMI's new visual language to describe our project economy - Our visual language begins with Leadership, is activated by the community, fueled by passion and realizes outcomes.  Learn the language here.
#2 way to make a difference - Volunteer! We need your unique skill-set, experience and effort.  What better to shape the future of the chapter than from within!  Talk to Christa, our Director, Volunteers.  As I have shared, Steve was intended to be our next President.  With his passing, the position is open.  If you are interested - send me a note today! 
Our mission is simple - to provide a forum to promote PMI standards and to strengthen stakeholders' knowledge, awareness and understanding of Project Management principles, tools and techniques.  I hope you make our mission - your mission.
As always - I am here for you - Now - Go be Fantastic!
Jeff Manhardt | PMP
President
PMI Buffalo Chapter
president@pmibuffalo.org