<< Back
01 April 2018 at 12:00AM
President's Message - April, 2018
A word from the President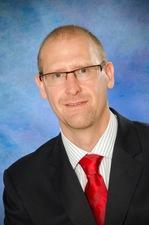 In March, PMI Buffalo held its Annual Meeting at The Barrel Factory.  It was a wonderful event and everyone's participation was greatly appreciated. 
Jeff Manhardt, PMI Buffalo Chapter President, reviewed our 2017 Annual Report.  Jeff highlighted what benefits our chapter offers our members.  He also spoke about the Professional Development opportunities that were provided by the Chapter in 2017, our member demographics, social media statistics, and gave an overview of the Chapter's other operational areas.  In addition, he spoke about the Chapter's current financial status and plans moving forward into 2018.  The full document can be accessed and reviewed in the link below. 
From Jeff and all the Board Members, we thank you for your participation in the Chapter and look forward to closing out 2018 on a strong note!