<< Back
John Beltrami13 December 2019 at 08:00AM
President's Message December 2019
A word from the President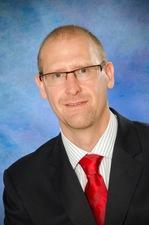 Hello to all of our members, prospective members and followers!  Mamma always said you've got to put the past behind you before you can move on. - Forrest Gump
This past year we celebrated and honored our past with stories from nearly every past president who shared why the joined PMI Buffalo, their experiences & their memories.  I am so proud and honored to be standing on the shoulders of those who have come before me.  Below is that list with the number of members during their terms.
Tom Attridge - Term 1995-97 - Members 50, 1
Gary Dahlstrom - Term 1997-98 - Members 1, 7
Prof Bill Hayden - Term 1998-99 Members 7, 206
Connie Figley-Feuz - Term 1999-2001 Members 206,257
Brian Lang - Term 2001-2004 Members 257,278,260,302
Brian Griffin - Term 2004-06 Members 302,366, 379
Jackie May - Term 2006-10 Members 379, 404, 440, 458, 508
Mark Kwandrans - Term 2010-13 Members 508, 580, 612, 580
JoAnn Boehm - Term 2014-16 Members 580, 555, 577, 644
Jeff Manhardt - Term 2017-current 644, 681, 681, 731
Now it is my turn to share.  I joined PMI initially to get a discount on the PMP Prep class.  That class and the subsequent studying, fretting and testing produced a certification that opened career opportunities and promotions.  I recognized this organization provided me real value and I wanted to give back.  Jackie May was the President at the time and said maybe I could review the bylaws and see if it needed to be updated. That offer sparked a 12 year volunteer relationship with this fantastic organization.  Along the way I had the opportunity to run certification training, professional development, create a new VP, Technology & Business Services position, serve as our VP of Finance and my current role as President.  I have learned from countless professionals who do what we do and have made life-long friends from all over the world.  So - In this season of giving thanks and taking stock in the year, I am thankful to Jackie May, every past president and all our past & present volunteers.  Without you, this chapter would not exist and I would not be where I am today.
NOW - the future is bright!  As PMI transforms, so does this chapter!  In January we will be unveiling our new branding and refreshed website.  We are also celebrating our 25th anniversary!  We have so much planned I cannot wait to tell you about it.  Do you want a sneak peak?  Email me at president@pmibuffalo.org.
From our family to yours - Have a happy holiday season!
Jeff Manhardt | PMP
President
PMI Buffalo Chapter
Our mission is simple - to provide a forum to promote PMI standards and to strengthen stakeholders' knowledge, awareness and understanding of Project Management principles, tools and techniques.  I hope you make our mission - your mission.