<< Back
Jeff Manhardt01 January 2020 at 12:00PM
President's Message January 2020
A word from the President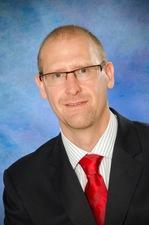 Welcome members, prospective members and followers!
We start 2020, our 25th anniversary, with a fresh new branding and more intuitive website!
Branding
The way we work has changed. Organizations and people are centered around a portfolio of projects, creating "The Project Economy". We power "The Project Economy", strengthening society by enabling organizations and empowering individuals to make makes a reality. We are fearless, unafraid to try new approaches; we are bright, we enlighten and energize people to make a difference and we are nurturing because we understand our community needs, help people get where they want to go and celebrate them along their journey!
New Website
The way we interact has changed. Static websites have been replaced with responsive, mobile friendly websites with dynamic content ready to be consumed and interacted with on any device. It is ADA compliant, intuitive and easy to use for you (and our volunteers)! Exciting Events Design Thinking, membership appreciation and celebration, construction project management, Joint Event with Rochester at the Batavia Downs, PMO Delivery, PDDs, breakfasts and more! This will be our most exciting year yet! Join us or better yet, be one of us and volunteer!
Jeff Manhardt | PMP President PMI Buffalo Chapter president@pmibuffalo.org