<< Back
01 May 2017 at 12:00AM
President's Message - May, 2017
A word from the President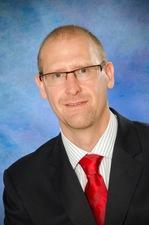 Hello to all of our members, prospective members and followers!  Summer is here!
Your PMI Buffalo Chapter's Board continues to fire on all cylinders as we enter the summer season and we have some fantastic news to share.
In April & May we held great dinner events and breakfast meetings.  We had an opportunity learn the project leadership it took to climb Mount Everest, renovate the Darwin Martin House and build the National Synchrontron Light Source.  Amazing!  If you attended, thank-you!  Send me an email and let me know what you thought.  If you didn't, tell me why - We are always looking to make events work for you.
As you know, PMI Buffalo is an award-winning chapter because of your engagement and willingness to volunteer.  Well, PMI just notified us we are a finalist again this year!  While we have no illusions of winning twice in a row, I can personally say, this is a fantastic organization and I am proud to be a part of it! I would also like to take a moment to congratulate Lydia Parent - Our Volunteer of the year!  Oh - and our technology team was selected as a finalist for the InfoTech WNY BETAS - a great honor and opportunity to network with the vibrant technology community in Western New York.
And so we march on - June is a busy month!  Your board members and some directors will be in Rochester for our annual regional leadership meeting.  We will be sharing the good things we do and will learn from others, ways we can better serve you.  June 6th is a special day - the founder of PMI will be speaking at a member-only event.  He will talk about the past, present and future of project management - a must-attend event.  
We are also asking you to vote on the nominees for the board.  Ellen, Tammy, Carrie and Pat are on the slate and voting ends June 12th. 
Our mission is simple - to provide a forum to promote PMI standards and to strengthen stakeholders' knowledge, awareness and understanding of Project Management principles, tools and techniques.  I hope you make our mission - your mission.
As always - Your feedback drives what we do. I am available at president@pmibuffalo.org
Jeff Manhardt | PMP
President
PMI Buffalo Chapter
president@pmibuffalo.org