<< Back
01 September 2017 at 01:00PM
President's Message - September, 2017
A word from the President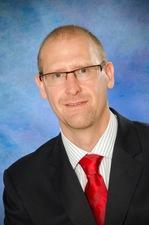 Hello to all of our members, prospective members and followers! Fall is upon us!
Your PMI Buffalo Chapter's Board continues to fire on all cylinders as we near the end of the summer season and we have some fantastic news to share!
Planning for the Future - This summer your Board members attended meetings in Rochester and Niagara on the Lake to learn from other chapters, to share our experiences and knowledge and to plan for the future. I continue to be impressed by the commitment, drive and passion of our volunteers! What was the outcome? We have measurable goals, tremendous ideas and vision of the future. Want to learn more? Send me a note.
New Leaders - You voted and we have new Board members! Starting Jan 1, Ellen, Tammy, Carrie and Pat are joining or rejoining the board as VP's of Finance, Outreach, Membership & Trustee respectively. Please join me in congratulating them where-ever you see them; Facebook, Twitter or even in person at the Sep 19th dinner event at the SPCA! What? You didn't register? Next time register sooner, it is sold out!!
Current Events - Finally, I have been watching the news of the natural disasters affecting so many folks. I personally have friends and family who were in the path or who evacuated. All are safe today, though many lost much or all of what they had. On behalf of the PMI Buffalo Chapter I would like to send our thoughts and hopes for recovery to all those impacted. If you are interested in helping, I ask you to consider donating to the Red Cross.
As always - Your feedback drives what we do. I am available at president@pmibuffalo.org 

Jeff Manhardt | PMP
President
PMI Buffalo Chapter
president@pmibuffalo.org