<< Back
12 November 2019 at 10:00AM
Press Release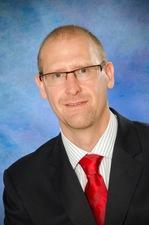 Buffalo, NY Oct 29th 2019 Infotech WNY & PMI Buffalo have entered into a strategic partnership, both leading organizations in the WNY region, to provide our organizations members access a much broader selection of educational, networking and opportunity in the WNY area. This strategic partnership between Infotech WNY and PMI Buffalo will allow our organizations to leverage our synergies to help deliver the best content and opportunity to our members.
Collectively, we will provide the WNY tech community greater access to the latest in seminars, conferences and hands-on training.
"This strategic partnership should help support our mission to our member's continuous need to discover the very latest in technology trends and raise the bar for information workers in the WNY region." - Sam Marrazzo, Chairman of Infotech.
"As PMI Buffalo celebrates its 25th anniversary in 2020, we are excited to partner with InfoTech WNY to support our project economy.  Our shared vision begins with Leadership, is activated by the community, fueled by passion and realizes outcomes."  - Jeff Manhardt, President PMI Buffalo.
Jeff Manhardt PMP, CSM, SAFe  SA4
President
PMI Buffalo Chapter